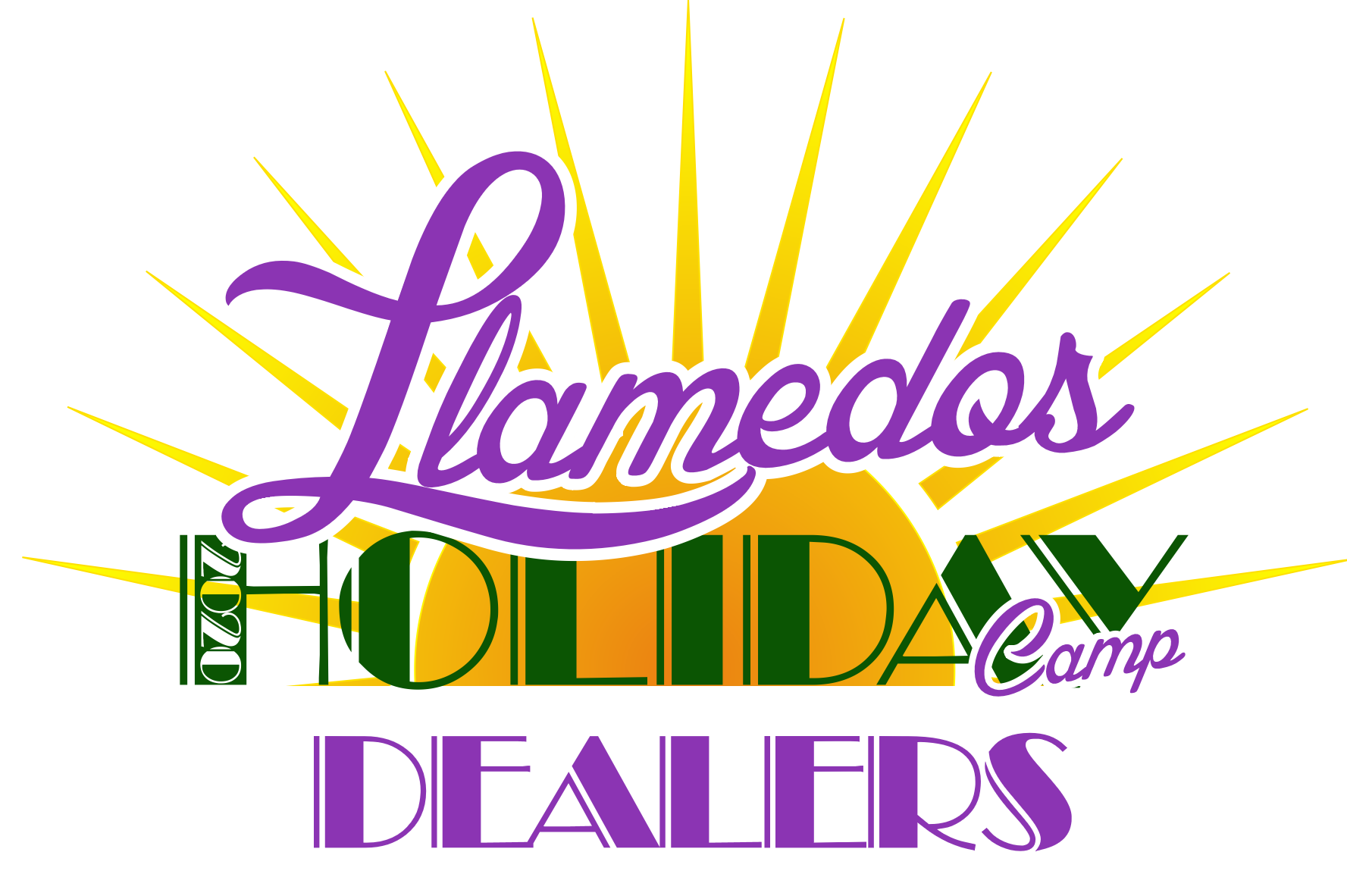 Dealers
If you wish to be a dealer at the Llamedos Holiday Camp, you DO NOT need to buy a standard ticket.
We have Dealers packages to suit all pockets with two different sized tables available.
If you need a full six foot table, we can provide one (or two if you think you will need them) or if you just need a three foot space for your wares, then we can provide just that too.
The Dealers room will be open from 2pm until 6pm on the Friday, with opening hours of 9.30pm until 6pm on both Saturday and Sunday.
Don't worry about packing down your stall every night, our dealers room is locked as soon as the last dealer has left every day and unlocked as the first dealers arrive in the morning so you can peace of mind that your stall is safe with us.
Your basic six foot table allows you two dealers passes. A three foot table space allows just one dealer pass.
These Dealers passes allow you access to the restaurant and the bar but it does exclude you from the entertainment rooms at the Llamedos Holiday Camp and means you are only allowed on the premises between 1pm and 6.30pm on Friday and between 9am and 6.30pm on Saturday and Sunday
If you book a room at the Diplomat Hotel, you MUST buy a full Weekend Entertainment Pass
If you wish to take part in the activities and stay for the evening meals and entertainment, then you will need to purchase an Entertainment pass which will allow you access to all the entertainment rooms
These are available as either individual day passes if you wish to only stay and play for one night or as a weekend pass and are in addition to the main 150 tickets for the event.
Prices
All prices are for the three days inclusive, single day tables may be available POA
A single six foot table with two Dealers passes - £50
Two six foot tables with two Dealer passes - £100
A three foot table space with one Dealer pass - £35
Entertainment Passes
These wont be available straight away as we have to deal with the weekend guest tickets but you will be guaranteed the opportunity to purchase them.
Weekend Entertainment Pass - £75 per person
Friday Entertainment Pass - £20 per person
Saturday Entertainment Pass - £30 per person
Sunday Entertainment Pass - £40 per person
To enquire about being a Dealer at the Llamedos Holiday Camp, Please email us stating what you sell, what table/space size you want and if you will want Entertainment passes using the address under Contact us with the subject line DEALER!
Terms and Conditions
You MUST have your own public liability insurance and provide us with a copy of your certificate as proof
Entertainment Passes can only be held by those with a Dealer Pass
You will only be issued with enough Welcome packs for the amount of Dealer Passes you have
If you are entitled to two dealer passes but will have different people helping you on each day, PLEASE inform us! We need to keep track of exactly who is on the premises on any given day
There is no option to buy extra dealer passes. Space behind Dealers tables is at a premium and only allows room for a maximum of two people behind each stall. If you order two six foot tables, you will still only be entitled to two dealer passes as it classes as one stall.
Do not be offended if we turn down your application. We need the dealer room to be have a variety of stalls to allow you, the dealer the best opportunity for sales.